AFTERSCHOOL PROGRAMS & TUTORING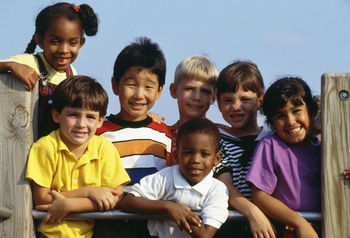 Who we are:
Jay's Learning Center is a learning center that provides one-on-one and group tutoring for all general education areas. We also offer preparatory classes for standardized tests and specialize in remedial Mathematics and English for all grade levels. We strive to help our students strengthen their skills for crucial achievement tests, such as the FCAT, SAT, ACT and CLAST.
Our Approach:
Tutoring not only aids students in need of educational guidance, but also enhances the skills of those who plainly seek to continue on a successful path. We provide supplemental education for students who are struggling with their curriculum as well as those seeking enrichment. We encourage parental involvement and positive reinforcement with the use of daily progress reports that help keep track of both accomplishments and areas in need of improvement. Students and parents alike will be able to access these reports, for accurate accounts of their extracurricular development! We believe in rewarding our students with emphatic encouragement and a sincere confidence in their capacity to succeed. A preliminary Diagnostic Test is administered for each student, as our tutors are dedicated to accommodating their individual needs, and to working toward the betterment of their academic performance by building on their strengths. The one-on-one tutoring program provides personalized attention intended to improve knowledge, confidence and motivation.
Remediation of Reading, Math or Writing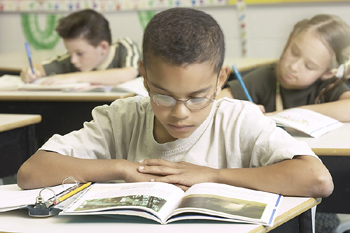 Grades 1-12
Does your child:
Have average or better abilities but less than average grades?
Do poorly even after years of tutoring?
Become frustrated by reading, math or writing assignments?
JAY'S CAN HELP!
Educational specialists at Jay's will test your child's abilities and then design an individualized program to enhance academic performance.
Educational Counseling
Grades 1-12
Does your child:
Have problems organizing his/her life?
Have difficulty following written and/or oral directions?
Frequently reverse letters or numerals?
Have difficulty "getting to the point"?
Have problems putting thoughts on paper?
Have attentional difficulties that interfere with his/her learning?
JAY'S CAN HELP!
The student who has learning differences or attentional difficulties has unique needs. After testing, Jay's specialists will design an individualized program for you child's specific processing and academic strengths and weaknesses. An experienced Jay's clinician with specialized certification and/or advanced degrees will then provide educational counseling on a one-on-one basis.
Study Strategy Classes
Grades 1-12
Small Groups (3-6 students)
Does your child:
Lack organization?
Put off homework until "later"?
"Study hard" then worry how he/she will remember it all?
Need to learn HOW to learn?
JAY'S CAN HELP!
We will teach your child how to:
Organize materials, time, and maybe even his/her bedroom.
Really read a book.
Take notes and actually use them.
Memorize according to learning style.
Take tests with confidence.
Jay's will teach your child HOW to learn. The STUDY STRATEGIES PROGRAM, developed by the directors of Jay's Learning Center, is being used by leading educational centers and private school throughout.
Essential Skills for PSAT & SAT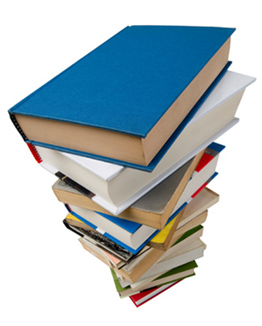 Grades 1-12
Small Groups (3-6 students)
Does your child:
Plan to go to college but have no plan?
Need a better vocabulary?
Need to learn critical reading skills?
Respond best in a small, nurturing group?
JAY'S CAN HELP!
Classes include:
Free diagnostic reading test
Vocabulary development
Critical reading strategies
Reading passages from actual SAT tests
Test Strategy Classes
Grades 1-12
Small Groups (3-6 students)
Does your child:
Want to go to his first choice college?
Need a higher SAT score?
Need to improve vocabulary skills?
Need to reinforce math skills?
Need to learn test-taking strategies for the SAT?
Respond best in a small, nurturing group?
JAY'S CAN HELP!
Classes include:
Free diagnostic SAT
Vocabulary development
Math review
Test taking strategies for the math & verbal sections
Practice using actual SAT tests
SAT practice classes after prep classes with feedback by instructors